Welcome to my page. Here you can find a list of my works, my bio and links to relevant pages.
You can see and hear a bit about most of my pieces, along with background info and performance details.
With a few exceptions, my music is self-published. Musicians, ensembles and orchestras who are interested in performing my music can contact me through this site for performance materials and recordings of my work.
Quick links for download:
CV Official
(pdf)
List of Works
(pdf including links to videos, audio etc)
BIOGRAPHY: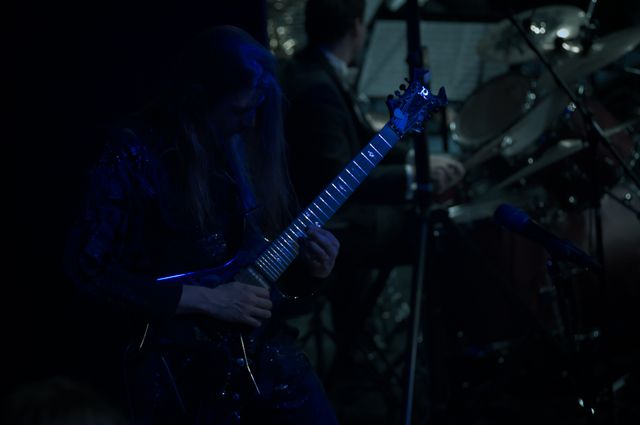 I was born in Munich, Germany, in 1973. After some basic training in classical and electric guitar and music theory, I moved to the Netherlands in 1994 to study flamenco guitar with Paco Peńa and classical composition with Klaas de Vries at the conservatory of Rotterdam. I graduated cum laude in composition in 2001. For more than a decade, I have been composing, performing and producing my own music continuously. I have been fortunate to work with leading musicians, ensembles and orchestras from the Netherlands and other countries, and my music has appeared in prestigious halls and on important festivals around the globe.
CONTEMPORARY MUSIC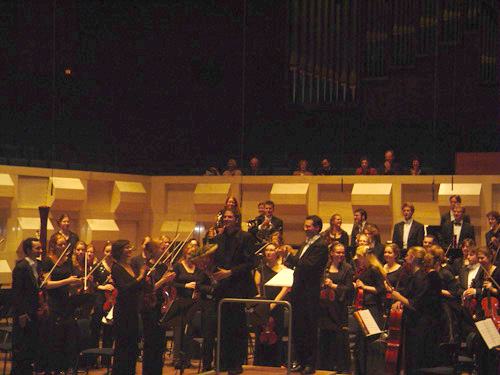 Growing up without a classical music background in a family of non-musicians, ending up as a classical composer came as somewhat of a surprise to me, initially. I had been composing a lot for my band since my early teens, however, even if it took till I was at the conservatory until I started writing scores. I owe the biggest credit to my mentor Klaas de Vries, who encouraged and supported my composing since day one. Without him, I would be nowhere today.
Besides Klaas and my other Rotterdam teachers Peter-Jan Wagemans and René Uylenhoet, I followed courses and masterclasses with a.o. George Crumb, Magnus Lindberg, Michael Gandolfi, Bright Sheng, Osvaldo Golijov, Steven Mackey, Tran-Quang Hai and Kaja Saariaho (composition) and Manolo Sanlucar, Manolo Franco, Paco Serrano, Michael Tröster and Dieter Kreidler (guitar).
I received two fellowships from the Tanglewood Music Center, the elite summer school of the Boston Symphony Orchestra, in 2001 and 2002, as well as scholarships from Gaudeamus (1997) and the Wilhelm Bitter- and Schuurman-Schimmel van Outeren foundations.
Since early on in my studies, I have been writing for distinguished musicians in the contemporary classical world. My music was written for and performed by the Radio Filharmonisch Orkest, Radio Kamer Filharmonisch Orkest, Metropole Orkest, Nederlands Balletorkest, Rotterdam Philharmonic Strings, Amsterdam Sinfonietta, Rotterdam Ensemble, Ricciotti Ensemble, Nederlands Studenten Orkest, Nederlands Studenten Kamerorkest, Utrechtsch Studenten Concert, Lundi Bleu, Neon Ensemble (NL)
Orchester des 13.Tons (Bavarian Chamber Orchestra, D) US Army Orchestra (USA), Asko Ensemble, Doelen Ensemble, Nieuw Ensemble, Domestica Rotterdam, New Trombone Collective, Lunapark, Rotterdam Philharmonic Brass, Nederlands Vocaal Laboratorium, Valerius Ensemble, Percussive Rotterdam, Mondriaan Quartet, Orkest De Volharding, Ensemble Royal Den Haag, Cappella Amsterdam, Calefax Rietkwintet, Nederlands Studenten Kamerkoor, Zapp4, Chamber Choir PA'dam, David Kweksilber Big Band, StrAcc, Slagwerk Den Haag, Black Pencil, Ragazze Kwartet, Cobra Ensemble, Bermuda, Insomniac's Lullaby, Tetzepi, De Watertoren, Aarre Ensemble, Another Roadside Attraction, Quasar Quartet, Pianoduo Post / Mulder (NL), Ralph van Raat, Laurens de Boer, René Eckhardt, Arnold Marinissen, Jörgen van Rijen, André Heuvelman, Maria Dingjan, Julija Hartig, Jan Rokyta, Diangelo Cicilia, Henk Neven, Aart Strootman, Oscar Alblas, Anne Faulborn, René Groothof, Oscar Siegelaar (NL), Bl!ndman Saxophone Quartet, Walpurgis (BE) T'ang Quartet, Tanglewood Contemporary Music Ensemble, Tanglewood Festival Chorus, Ensemble Melomania, Bonnie Hampton (USA) and the Moscow Contemporary Music Ensemble (RUS).
AWARDS
- Paul Jacobs Memorial Award (Tanglewood, 2002)
- Matthijs Vermeulen Aanmoedigingsprijs (Amsterdams Fonds voor de Kunsten, 2002)
- Composition Prize of the Rotterdam Conservatory (2001)
Nominations:
- Unesco International Rostrum of Composers 2010 (recommended work)
- Gaudeamus Prize (2000, 2001)
- Prize for Electronic Music (Musica Nova, Czech Republic, 2001)
- Matthijs Vermeulen Aanmoedigingsprijs (2001)
- NOG Jonge Componistenprijs (Nederlands Balletorkest, 2000)
FESTIVALS
(selection)
Gaudeamus Festival (NL, 1997, 2000, 2001, 2003, 2007, 2012), Dutch Music Days (NL, 2008 & 2009), Tanglewood (USA, 2001, 2002, 2003), November Music (NL / BE, 2003, 2004, 2013), Gergiev Festival (NL, 2009), Dutch Flamenco Biennial (2011& 2013), Rotterdam 2001 – Cultural Capital of Europe, International Film Festival Rotterdam (2003, 2004, 2005, 2008, 2009), Cannes Film Festival (FR, 2004), Moscow Autumn (RUS, 2003), Slide Factory (NL, 2007, 2011, 2013) Dag in de Branding (NL, 2007), Roadburn (NL, 2010), Summer Breeze Open Air (D, 2009), Winter Assault (CZ / SVK, 2009), Metalcamp (SLO, 2008), Ragnarök (D, 2009 & 2012) Party.San (D, 2012)
I continue writing for contemporary music ensembles and orchestras with pleasure. However, my focus has shifted more towards writing for my own ensembles on one hand and large ensemble and symphonic orchestras on the other hand. Future collaborations will include the Ricciotti Ensemble, the Radio Chamber Philharmonic Orchestra and the Rotterdam Young Ensemble.
As a player, I have performed as a soloist with the Metropole Orkest, Orchester des 13. Tons, Utrechtsch Studenten Concert, Asko Ensemble, Doelen ensemble, Rotterdam Ensemble, Ensemble Royal, Orkest De Volharding, Nieuw Ensemble, Bl!ndman Saxophone Quartet and the Mondriaan Quartet.
After playing flamenco for 12 years, mainly as a dance accompanist, I had to drop that due to a problem with my right thumb (I was diagnosed with hypermobility in all my joints, forcing me to stop fingerpicking). Now I play with pick only, mainly 7- and 8-string electric guitars, but also acoustic steel string and bass guitars, occasionally.
HYBRID MUSIC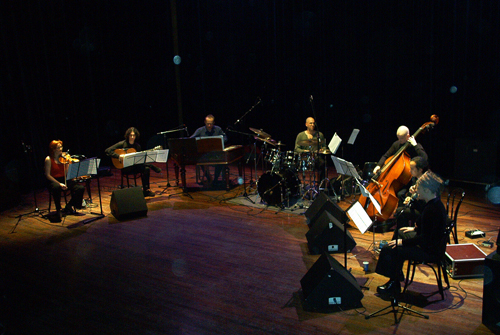 (The Hungry Gods 2003)
Due to the fact that I've always been active in more than one genre of music, my efforts to find a common essence in the styles that interest me has intensified considerably in the last couple of years, resulting in the founding of international virtuoso crossover ensemble
The Hungry Gods
and the interdisciplinary artist collective
Quantum Ether
.
I believe that the path to new kinds of music lies for a great part in the integral combination between genres deemed hitherto incompatible. For me, these are contemporary music, extreme metal, flamenco, tango and balkan music, as well as baroque polyphony and electronic madness.
Among the most exciting things I did were the projects with newly built sculpture instruments by my friend Ralf Fischer for
Quantum Ether
,
Durya
,
The Hungry Gods
and
Noneuclid
. These productions are always extremely challenging, since it involves dealing with instruments no-one has heard or played on, and (due to this kind of work being condemned to the underground) usually a very tight time frame and budget. Nevertheless, I remain curious about any developments in that area.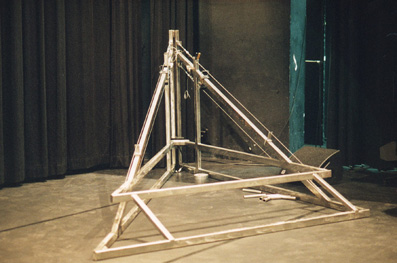 (The "Subkontra")
I also collaborate with film makers, choreographers and theater makers. The results are very diverse and depend very much on the personality of who I work with. A project interests me if there is some common ground between all people involved, and if I get the feeling my own voice is welcome, rather than being an executive "technician" working out someone else's ideas. A few years back, I had a lot of fun working with a couple of crazy composer friends as
The Warlips
, accompanying surrealist movies with equally surrealistic live music.
METAL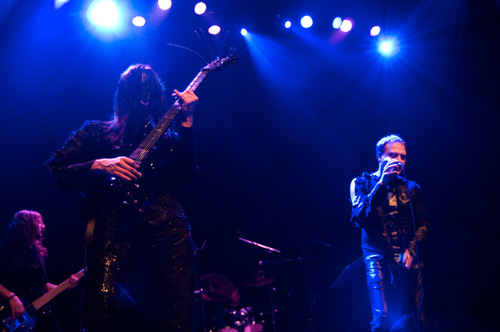 Musically, metal has ever been my home, and despite all the things I did and do, I never managed to get rid of it. On the contrary, in most of my classical work there is some metal element present in subtle or obvious proportion, and the last years have seen blooming activities with my bands
Noneuclid
(where I write most of the music and play guitar) and
Dark Fortress
(vocals and lyrics). Please refer to these bands' websites for more.
Photos: Markus Wolf (1), Sanja Hasagic (2) Susanne Maier (3), Ralf Fischer (4,5)